OUR MISSION
PROVIDING EXCEPTIONAL MEAT SNACKS FOR THE ENJOYMENT OF THOSE WHO WILL JOIN US IN HONORING THE BRAVE MEN AND WOMEN WHO PROTECT & DEFEND OUR AMERICAN FREEDOMS 
WE ARE COMMITTED TO DONATING OUR PRODUCTS AS WELL AS PROVIDING FINANCIAL SUPPORT TO CAUSES THAT DIRECTLY BENEFIT OUR TROOPS.
WE ARE A PROUD SUPPORTER OF K9S FOR WARRIORS, THE NATION'S LARGEST PROVIDER OF SERVICE DOGS FOR VETERANS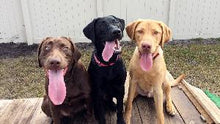 K9s For Warriors
Fundraiser
SOLDIER BOY BEEF JERKY IS SEEKING TO RAISE AN ADDITIONAL $10,000 TO HELP K9S FOR WARRIORS PROVIDE SERVICE DOGS TO VETERANS IN NEED. 
EVERY CONTRIBUTION HELPS!
OUR PROGRESS - ONE DONATION AT A TIME